Not Yet Selling on Amazon?
To Get Ready to Set Up & Sell on Amazon & eMarketplaces Globally,
First Set the Right Foundations for Success.
If you are an established brand selling online, or considering your direct to consumer strategy, then expanding your reach and amplifying your brand on Amazon and eMarketplaces could be the ideal method.
By Being on Amazon and eMarketplaces You Will;
Build Your Brand Awareness
Attract New to Brand Customers
Grow Your Ecommerce Revenue
Drive Shoppers to Your Online Ecosystem (email, socials, webstore)
Access the Best and Fastest Growing PPC Advertising Platform for Product Sales
Get Control of Your Brand Online in International and Local Markets
Cost Effectively Test New Markets Before Investing Into Distribution Partners
Build Your Digital Assets and the Value of Your Brand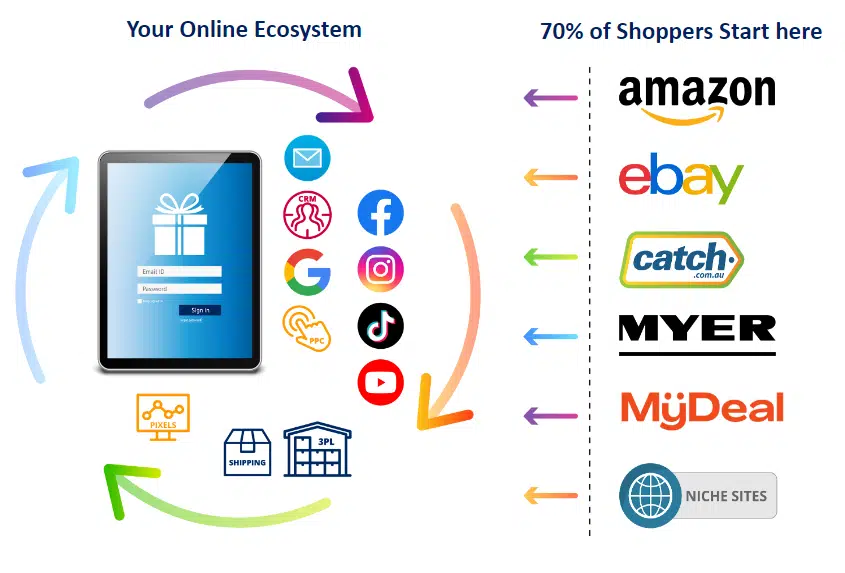 Get Clarity and Confidence and Start Your eMarketplace Journey with an Amazon Opportunity Assessment & Strategy
Amazon Opportunity Assessment & Strategy
There are 3 big questions that need to be answered before you can set the right strategy for your business.

Competition
What is the size and value of the competitive set and how can you best compete?

Commercials
What can you charge, what are the costs and does this eMarketplace method make sense commercially given your products and objectives?

Compliance
Will your products be compliant for the market and if not, what is required?
With these 3 key areas addressed, you are then in a position to build a Set Up and Launch Strategy for the selected country and products.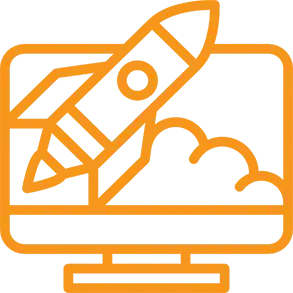 Set Up & Launch
Account Set Ups


With our contacts at Amazon, eBay, Catch and others we can help you set up the right way to avoid common account verification issues and delays.

Product and Brand Content


How you present your products and brand on Amazon and eMarketplaces is critical. The combination of the Right keyword data in the Right place and a professional, compelling and consistent brand presence is key to a world-class brand presence.

Product Prep and Logistics


Making sure your products are ready for fulfillment from Amazon FBA or other 3PL fulfillment centres. Assistance with the full process including market entry requirements.    

Pre-Launch


Being ready with promotions, on and off Amazon to hit the ground running to build momentum and show Amazon's algorithm you are relevant to their shoppers.
Why Amazon & Why Now
Amazon is a huge opportunity for your business, find out why now is the time to take action on it in this video.
Why Sell Global
We focus on working with existing product and brand owners and helping you make the right decisions about how to get set up and selling successfully on Amazon.
The Sell Global approach is to set you up to build your own Amazon Asset – your own seller account that you control. You'll literally increase the value of your business by being on the Amazon channel.
Sell Global Helps Brand Scale Their Online Sales By Rapidly Launching & Optimising on Amazon & eMarketplaces Globally.